Predator 16 (DEET 16%) / Predator Forte (DEET 25%)
Description
Highly effective in the Central-European climate, gentle scented repellent. Recommended for children older than 2 years of age. It provides safe and effective protection against flying and crawling insects. Creatures hate the smell of the active ingredient DEET that our product consists. Both females and males react the same way. Essential for long stay travellers to rural areas or when the physical aktivity in the nature is increased.
Instructions for use
Shake well before use. Hold 15-20 cm from skin, clothing or footwear area and spray in.
2-3 short regular bursts. Do not spray directly on the face or neck, spray on hands first and then apply.
Avoid the direct contact with synthetic materials, painted surfaces, and plastics. Safe for wool, cotton and nylon fabrics. Child 2-12 years: apply once a day. Children older than 12 years and adults: the product can be used up to twice a day.
Effective period
Predator 16 - for at least 5 hours
Predator Forte - for at least 8 hours.
Do not use the product on skin under clothing or on damaged skin. Should be washed off when the substance is no longer needed.
Active substance: DEET 16%, DEET 25%
Product benefits
The unique combination of materials provide a safe and effective protection for at least 5 hours. Include a safety safeguard against the accidental release. The active ingredient DEET protects against mosquitoes and ticks that transmit serious diseases.
Design: scented / unscented.
Hazard classification: Aerosol, category 1. Serious eye damage/eye irritation; category 2. Hazardous to the aquatic environment, category 3. H222 Extremely flammable aerosol. H229 Pressurized container: May burst if heated. H319 Causes serious eye damage. H412 Harmful to aquatic life with long lasting effects.
Contains: ethanol, isobutan, propan, butan, methyl ethyl ketone.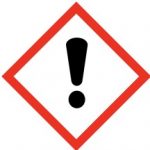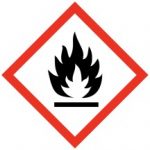 DANGER

Use biocides safely. Always read the label and product information before use.
1)Predator 90 ml
Packaging
21 pcs are packed in one transport carton
transport carton size: 268 x 110 x 170 mm
transport carton gross weight: 2,1 kg
Paletization
26 cartons per layer, 8 layers on the pallet = 168 cartons per pallet
3.528 pcs per pallet
size of the pallet: 120 x 80 x 120 cm
pallet gross weight: 370 kg
pallet cubature: 1,15 m3
2) Predator 150 ml
Packaging
10 pcs are packed in one transport carton
transport carton size: 185 x 235 x 95 mm
transport carton gross weight: 1,5 kg
Paletization
41 cartons per layer, 5 layers on the pallet = 205 cartons per pallet
2.050 pcs per pallet
size of the pallet: 120 x 80 x 110 cm
pallet gross weight: 324 kg
pallet cubature: 1,06 m3
3) Predator 300 ml
Packaging
12 pcs are packed in one transport carton
transport carton size: 223 x 265 x 106 mm
transport carton gross weight: 3,12 kg
Paletization
24 cartons per layer, 5 layers on the pallet = 120 cartons per pallet
1.440 pcs on the pallet
size of the pallet: 120 x 80 x 113 cm
pallet gross weight: 391 kg
pallet cubature: 1,08 m3