Predator Junior - foam lice repellent
Description
Repellent foaming aerosol with the higher concentration of D Panthenol. It protects not only from the sun, but also from mosquitoes, ticks, black flies, lice and other parasites. It is suitable for skin, hair and clothing application. Recommended for children aged 3 months and older as well as for people with the sensitive skin.
Instructions for use
Shake well before use. The foam can be applied directly to the hair and then rubbed into hair roots. When applied to the area around eyes, spray on your hands first and then gently rub into your hair. Pay special attention to the neck and behind the ears. Do not rinse for 24 hours. Repeat the head lice treatment for as long as the danger of infection persists.
Active substance: IR 3535 15%
Product benefits
The reliable repellent against lice. It contains proven substance IR 3535, which is a widely used insect repellent against infestation and reinfestation by lice. It includes other additives, which help to achieve the maximum hair protection against lice. The product is gentle on your hair and scalp. It does not contain alcohol. The repelent protects from sunlight and has healing and antiseptic effects.
Design: Perfumed.
Hazard classification: Aerosol 1 Aerosol, kategorie 1 H222 Extremely flammable aerosol.. H229 Pressurized container: May burst if heated.
Contains: N,N-diethyl-m-toluamid (DEET) 249 g/kg, icaridin 251 g/kg, ethanol, propan, butan, isobutan.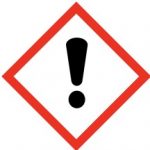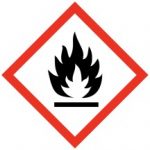 DANGER

Use biocides safely. Always read the label and product information before use.
Packing - Predator Junior 150 ml
10 pcs are packed in one transport carton
transport carton size: 185 x 235 x 95 mm
transport carton gross weight: 1,6 kg
Palletization:
41 cartons per layer, 5 layers on the pallet = 205 cartons per pallet
2.050 pcs on the pallet
size of the pallet: 120 x 80 x 110 cm
pallet gross weight: 348 kg
pallet cubature: 1,06 m3