Predator Maxx Plus (50% of active substances)
Description
The insect repellent repels mosquitoes, ticks and other flying and crawling insects. The high concentration of active substance protects you and allows you a safe and enjoyable movement in nature as well as having picnics in the rural areas. This product is intended for a long-term protection, releases the high physical stress in areas with the high incidence of insects. The skin protection is for at least 8 hours, the garment protection up to 1 week. Thanks to the special formulation, it is partially hydrophobic, which prolongs its repellent effect.
This new repellent is designed for extreme areas with an increased risk of attack by malicious insects and where there is the transmission of diseases such as yellow fever, Dengue fever, malaria, West Nile virus, Ťahyňa virus, Lyme disease, tick-borne encephalitis. Tested by the National Health Institute in Prague.
Instructions for use
Shake well before use. Hold 15-20 cm from skin, clothing or footwear area and spray in 2-3 short regular bursts. When used on the face and neck, the formula has to be applied to your hands first, then rub it in. Avoid the direct contact with synthetic materials, painted surfaces, and plastics. Safe for wool, cotton and nylon fabrics. Do not apply to excessively sunburned, irritated or damaged skin.
Do not use for children under the age of two years. Children 2-12 years: apply once a day. Children older than 12 years and adults: the product can be used up to twice a day.
The repelent should be washed off with soap and water when it is no longer required.
Active substance: DEET 25%, geraniol 0,1%.
Design: scented / unscented.
Product benefits
New, compact and pocket size repellent against mosquitoes, gnats, tick, gadflies and blackflies. Includes a safety safeguard against the accidental release. The mixture of active substances protects against all of kind of mosquitoes including tropical mosquitoes and ticks all around the world.
This repellent was also successfully tested on mosquitoes Aedes Aegypti, the kind transmitting the Zika virus.
Hazard classification: Aerosol, category 1. Serious eye damage/eye irritation; category 2. Hazardous to the aquatic environment, category 3. H222 Extremely flammable aerosol. H229 Pressurized container: May burst if heated. H319 Causes serious eye damage. H412 Harmful to aquatic life with long lasting effects.
Contains: ethanol, isobutan, propan, butan, methyl ethyl ketone.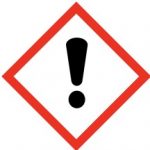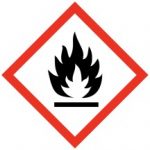 DANGER

Use biocides safely. Always read the label and product information before use.
Palletization - Predator Maxx Plus 80 ml
9 cartons per layer, 8 layers on the pallet = 72 cartons per pallet
5.040 pcs on the pallet
size of the pallet: 120 x 80 x 121 cm
pallet gross weight: 419 kg
pallet cubature: 1,16 m3
Packaging
70 pcs are packed in one transport carton
transport carton size: 150 x 365 x 245 mm
transport carton gross weight: 5,6 kg
transport carton cubature 0,0134m3