GRAFTING WAX - for grafting and tree wound treatment
Description
This wax is a simple and convenient sealant for grafting and treating tree wounds, it also provides a barrier that prevents moisture loss. It is widely used in fruit orchards, vineyards and tree nurseries. This product is suitable for a range of fruit and ornamental shrubs and trees. It works as "a tree balm", which helps trees to recover from pruning wounds or tree damage caused by animals, wind storm and frost. This grafting wax is also successfully used after cutting of the one year old scion wood.
Areas of application
Ornamental trees, fruit trees. Wax is used to protect cutting wounds and mechanical wounds damage on the trees.
Instructions for use
Apply a uniform layer of wax on a grafting area with a wooden or plastic spatula, spread the grafting wax over the wound and then let it dry out or put a bandage on it. Used tools or stained cloths can be cleaned with alcohol or petrol.
Components: Paraffin wax, rosin, beeswax and vegetable oil.
Product benefits
- the wax is perfectly spreadable at 15° C
- creates a firm protective barrier
- it is superhydrofobic - it completely repels water
Hazard classification: Skin sensitization, category 1. H317 May cause an allergic skin reaction.
Contains: rosin (colophonium)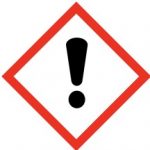 WARNING
Packaging - 135 g in a metal tube
135 g of the wax in a metallic tube, each tube packed in a paper box, 40 boxes per transport carton
transport carton size 340 x 290 x 210 mm
transport carton gross weight 7 kg
transport carton cubature 0,0207 m³
Palletization
8 transport cartons per layer, 8 layers on the pallet = 64 cartons per pallet
2.560 pcs on the pallet
size of the pallet 120 x 80 x 185 cm
pallet gross weight 464 kg
pallet cubature 1,78 m³
Packing - 150 g in a plastic cup
150 g of the wax in a plastic cup, 24 cups per transport carton
transport carton size 390 x 290 x 115 mm
transport carton gross weight 4,2 kg
transport carton cubature 0,013 m³
Palletization
8 cartons per layer, 15 layers per pallet = 120 cartons per pallet
2.880 pcs per pallet
gross weight of the pallet 520 kg
size of the pallet 120 x 80 x 188 cm
pallet cubature 1,80 m³