ADHEFIX solid/liquid - wax for increasing the adhesion of driving belts
Description
This effective product is used for increasing the adhesion and preservation of leather, textile and plastic driving belts. The belts transmit power with higher efficiency because a pliable belt adheres to the pulley better and does not slip. The protection and lubrication of belts, which subsequently do not slip, significantly lengthens their life.
Instructions for use
Apply the product evenly over the entire driving belt surface.

Adhefix solid: a solid wax stick designed for the direct lubrication of the driving belt.

Adhefix liquid: a liquid product designed for application on the driving belt.
Product benefits
Effectively increases the grip of all kinds of driving belts thanks to a proven formula. The product increases the durability as well as the flexibility thus ensuring a longer belt life.
Easy to apply - regarding the solid wax, remove the cardboard wrap from a part of the wax stick and by friction apply a small amount of the wax evenly over the entire driving belt surface. Apply Adhefix liquid with a suitable tool on the entire driving belt surface.
Hazard classification: Skin sensitization, category 1. H317 May cause an allergic skin reaction.
Adhefix liquid – Flammable liquid category 3.
Contains: rosin (colophonium)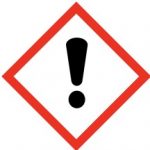 WARNING
Adhefix solid
Palletization
6 transport cartons per layer, 6 layers on the pallet = 36 cartons per pallet
864 pcs on the pallet
pallet gross weight approx. 760 kg
pallet size 120 x 80 x 150 cm
pallet volume 1,44 m3
Packing

1 pc of an 800 g wax stick in a cardboard tube, 24 pcs per transport carton/li>
carton size 600 x 240 x 225 mm
gross carton weight 20,75 kg
ocarton volume 0,0324 m3
Adhefix liquid
Palletization
8 transport cartons per layer, 5 layers on the pallet = 40 cartons per pallet
240 pcs on the pallet
pallet gross weight approx. 258 kg
pallet size 120 x 80 x 85 cm
pallet volume 0,816 m3
Packing

1 pc of 900 grams, 6 pcs in a carton
carton size 400 x 280 x 140 mm
gross carton weight 6,22 kg
carton volume 0,0157 m3