Formitox Extra - a bait for ants
Description
FORMITOX EXTRA is a special formulation. It effectively exterminates and gets rid of all kinds of ants. Ants often enter buildings in search of food and water, warmth and shelter. The formulation attracts ants quickly and it is fast acting. After the ants feed on the bait, the insects die.
Instructions for use and dosage:
There is a sliding open/close button on the lid of the container. Open it and apply the product directly onto the surface. When the work is finished, close the container.
Crystalline powder: Carefully pour 1-2 grams of crystalline powder onto a paper, plastic or glass sheet. Traps should be placed where ants are likely to occur, but out of the reach of children and pets.
Aqueus solution: Dissolve 2-4 grams of crystalline powder in 100 ml of water. Pour the mixture into shallow bowls made of glass or plastic and place them where the insects are expected to occur.
After the insects feed on the bait, die soon. Both ways of application are equally effective.
Prevent the access to the areas treated with FORMITOX EXTRA by children, domestic and farm animals.
Product benefits
Manipulation is simple and easy. It provides almost immediate result. The effect of the used crystals does not exceed 21 days.
Substance: crystalline powder
Packing: sachet 100g, container 120g
Hazard classification: Long-term (chronic) aquatic hazard, category 2. H411 Toxic to aquatic life with long lasting effects.
Active substance: Bendiocarb 1,92 g/kg; Chrysanthemum cinerariaefolium, extract from open and mature flowers of Tanacetum cinerariifolium obtained with supercritical CO2 0,1 g/kg.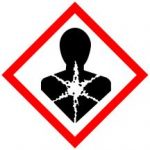 WARNING
Use biocides safely. Always read the label and product information before use.
FORMITOX EXTRA - container 120g
Palletization
19 packings per layer,8 layers on the pallet = 152 packings per pallet
1.824 pcs on the pallet
size of the pallet 120 x 80 x 99 cm
pallet gross weight 485 kg
pallet cubature 0,9504 m³
Packing
12 pcs per carton
carton size 243 x 183 x 105 mm
gross carton weight 2,88 kg
carton cubature 0,047 m³
FORMITOX EXTRA - sachet 100g
Palletization
19 packings per layer,8 layers on the pallet = 152 packings per pallet
2.280 pcs on the pallet
size of the pallet: 120 x 80 x 99 cm
pallet gross weight: 264 kg
pallet cubature: 0,9504 m³
Packing
15 pcs per carton
carton size 243 x 183 x 105 mm
gross carton weight 1,63 kg
carton cubature 0,047 m³