Predator Junior
Description
The aerosol repellent is designed especially for children aged 3 months and older. It is also well recommended for people with sensitive skin. Predator Junior protects against mosquitoes, ticks, blackflies and other insects.It is suitable for use on skin, hair and clothing.
Instructions for use
Shake well before use. Hold 15-20 cm from the area you want to spray it, for example- skin, clothing or footwear. Spray in 2-3 regular short bursts.. When applying to your face and neck, spray on your hands first and then rub it in. Do not apply to eyes and mouth, and use sparingly around ears. Do not apply to excessively sunburned or irritated skin.
Avoid the direct contact with synthetic materials, painted surfaces, and plastics. Safe for wool, cotton and nylon fabrics. The repelent should be washed off with soap and water after it is no longer required.
Active substance: IR 3535 15%
Product benefits
It contains a mixture of substances which protects not only against insects but from dangerous ultraviolet radiation, too.
The unique combination of materials provides a safe and effective protection for at least 4 hours. Each container has a safety protection against an accidental manipulation. An active substance IR 3535 is safe for people and the environment at the same time. To date, no side effects have become known.
Design: Scented / unscented.
Hazard classification: Aerosol 1 Aerosol, kategorie 1 H222 Extremely flammable aerosol.. H229 Pressurized container: May burst if heated.
Contains: N,N-diethyl-m-toluamid (DEET) 249 g/kg, icaridin 251 g/kg, ethanol, propan, butan, isobutan.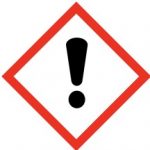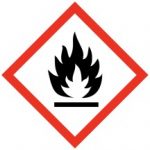 DANGER

Use biocides safely. Always read the label and product information before use.
Palletization - Predator Junior 150 ml
41 cartons per layer, 5 layers on the pallet = 205 cartons per pallet
2.050 pcs on the pallet
size of the pallet: 120 x 80 x 110 cm
pallet gross weight: 344 kg
pallet cubature: 1,06 m3
Packaging
10 pcs are packed in one transport carton
transport carton size: 185 x 235 x 95 mm
transport carton gross weight: 1,6 kg
Paletization - Predator Junior 300 ml
24 cartons per layer, 5 layers on the pallet = 120 cartons per pallet
1.440 pcs on the pallet
pallet size: 120 x 80 x 113 cm
pallet gross weight: 391 kg
pallet cubature: 1,08 m3
Packaging
12 pcs are packed in one transport carton
transport carton size: 223 x 265 x 106 mm
transport carton gross weight: 3,12 kg