Predator Outdoor+
Description
Repellent - impregnation with insecticide effect and high persistence. It repels, paralyses and kills all kinds of mosquitoes included malarial species, ticks and other annoying and dangerous insects. Repellent is used for impregnation of clothing, tents, mosquito nets etc.
< p>Repellent ensures protection up to one months after proper treatment of the textile surface. Apply on the clothing, shoes, tents, sleeping bags, mosquito nets, curtains, strollers etc.
Instructions for use
Apply on dry and clean surface. Spray from the distance of 15-20 cm. Repeat the application when the efficiency is going to decrease. Repellent can damage some types of plastic materials.
Active substance: DEET 24,9 %, permethrin 0,5 %
Product benefits
This unique repellent remains active even after washing a couple of times in lukewarm water. Predator Outdoor ensures efficient and safe treatment of your clothing against tics and mosquitoes for up to one month. Can be applied on clothing before holiday or sending your children to summer camp. It doesn't decrease the water vapor permeability, therefore it is also suitable for materials with breathable fabric membrane as a Gore-tex, Sympatex etc.
Design: unscented.
Hazard classication: Aerosol, category 1. Acute toxicity, category 4. Aspiration hazard; category 1. Skin Corrosion/Irritation; category 2. Serious eye damage/eye irritation; category 2. Specific target organ toxicity - single exposure, category 3.Hazardous to the aquatic environment, category 1. H222 Extremely flammable aerosol. H229 Pressurized container: May burst if heated. H302 Harmful if swallowed. H315 Causes skin irritation. H319 Causes serious eye damage. H336 May cause drowsiness or dizziness. H410 Very toxic to aquatic life with long lasting effects.
Contains: naphtha, n-butylacetate, isobutan, propan, butan, Eucalyptus citriodora oil.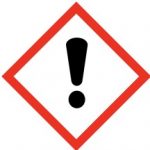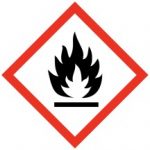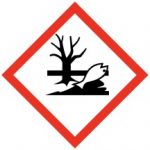 DANGER

Use biocides safely. Always read the label and product information before use.
Packing - Predator Outdoor 200 ml
Palletization
28 cartons per layer, 6 layer on the pallet = 168 cartons per pallet
1.680 pcs on the pallet
size of the pallet: 120 x 80 x 120 cm
pallet gross weight: 344 kg
pallet cubature: 1,15 m3
Packaging
10 pcs per shipping carton
size of the carton: 170 x 268 x 110 mm
carton gross weight: 1,95 kg
pallet cubature: 0,005 m3